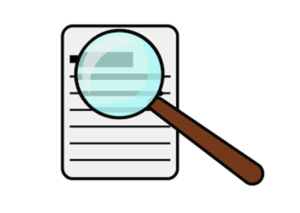 If you've been previously refused a visa while onshore in Australia and you were only holding a bridging visa at the time you were refused, or you were holding no visa when refused, you are barred by Section 48 of the Migration Act 1958 (Cth) from making most other types of visa applications while still onshore. However, the section 48 bar does not apply to onshore partner visas – an important exception. If you are applying for an onshore partner visa while only holding a bridging visa or holding no visa, then you've got Schedule 3 issues to satisfy where you'll need to show a compelling need to lodge onshore – a topic we'll visit in another post.
However there are 3 little-known rules that apply to partner visas made onshore only when an applicant has a section 48 bar that many people, including lawyers and agents, can miss. I call these "sneaky requirements" because they are not made very clear on the DIBP website and are buried deep in the migration regulations. Here they are for your benefit:
Sneaky Requirement #1: You must include 2 Form 888's from Australian citizens or permanent residents with your application at the time of application. Make sure you include 2 of these, and make sure you include certified copies of the person's Australian passport or Australian PR visa grant notice to prove their immigration status. This is a good idea for all partner visa applications.
Sneaky Requirement #2: The Form 888's you lodge must state specifically that the applicant and sponsor are in a genuine de facto relationship or a genuine married relationship. Use these words, as saying "they are in a genuine relationship" is insufficient and can result in an invalid partner visa application.
Sneaky Requirement #3: The Form 888's you lodge must be dated no more than 6 weeks prior to the date of application. This is a rule that does not apply to normal partner visa application but does apply to applicants who are section 48 barred and apply for an onshore partner visa application.
So if you're section 48 barred when you apply for an onshore partner visa, don't despair. Get knowledgeable about Schedule 3 and get a head start on planning your arguments for Schedule 3 compelling reasons, and by all means make sure you meet all of the "sneaky requirements" as well as the regular requirements as well for your partner visa.