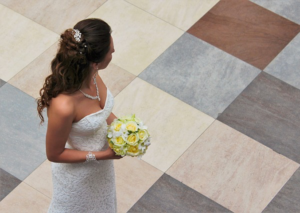 Anyone considering lodging a partner visa (onshore subclass 820/801 or offshore subclass 309/100) or a fiance visa (subclass 300) may want to consider the substantial changes that will be introduced if legislation that is currently being considered by the parliament is enacted. This new legislation creates a new, separate sponsor approval process for partner visas where a sponsor must first be approved as a sponsor, then an applicant will be allowed to lodge a partner visa as a visa applicant.
While I understand the reasons that DIBP may be interested in looking more closely at sponsors, I have to wonder if they really thought this one through. The first big question I have is the same questions our clients ask me every day: how long will this take to process? With onshore and offshore partner visas now taking 12-18 months and longer, how much more time will a new sponsor application add to the ever-growing timeframe of partner visa processing?
Additionally, consider the effect on onshore partner visa applicants – it is not generally considered to be a valid reason to visit Australia as a tourist (ie, on a tourist visa such as an ETA, eVisitor visa, or subclass 600 tourist stream visitor visa) for the purpose of lodging an onshore partner visa application – after all, that's not something that "tourists" typically do. However if an applicant after coming to Australia on a visitor visa decides to lodge an onshore partner visa, then all's well. With a new, separate sponsor approval process, that may cause real problems for those who intend to visit Australia on a visitor visa and then later lodge an onshore partner visa application. Beyond the obvious issue of having to time the visit within a few months of when the sponsor approval is completed (which will likely be unpredictable like most of DIBP's processing), if the applicant's name is part of the sponsor approval application and the sponsor approval application is lodged prior to the applicant coming onshore, it may be very difficult for an applicant to claim they're here only for tourist purposes if they have already been named on a partner visa sponsor approval application.
In my view, DIBP needs to start looking at ways to expedite partner visa processing, not add to the time it takes for these types of applications to be processed. There are real human problems encountered when processing times blow out the way they have, and people being apart for 12-24 months is just not viable in many circumstances, especially when a couple needs to be together for various reasons such as trying to conceive, etc. Adding a new sponsor approval process is only going to increase the processing time while potentially limiting the ability to lodge an onshore partner visa via arrival on a visitor visa. The way I see it, that's no improvement at all.